What Is A Prosthodontist?
A prosthodontist is a general dentist who has worked for at least 2 years in general dental practice and then has completed a further 3-year full time accredited specialist training program at a university. Once completing their specialist training, some prosthodontists may decide to focus their clinical work in a particular area. This could be any of the following.
Management of Jaw Joint Dysfunction TMJ / TMD

Crowns, Bridges and Veneers

Partial or Immediate Dentures

Custom Appliances For Excessive Bone Loss

Rehabilitation of Patients Who Have Lost Tissue From Cancer Surgery or Oral Disease
Here at South East Queensland Dental Specialist, we treat patients with many of these conditions and as we like to give patients the best possible treatment. You only have one set of teeth, so why not see a dental specialist in the field and keep your teeth for longer.
A general dentist is educated to do simple procedures such as immediate dentures, and single crowns up to 3 per jaw or a small 3-unit bridge. Wherever there is an increase in vertical dimension, height of teeth or change in occlusion or more than 3 crowns per jaw, a prosthodontist should be consulted.
Training For Dentists
There are different programs in different Australian Universities. Usually, its a 3-year bachelor program followed by a 2-year clinical 'graduate program'. If someone wants to be a dental specialist, then 2-3 years after graduation he can enter a specialist program for 3 years full time.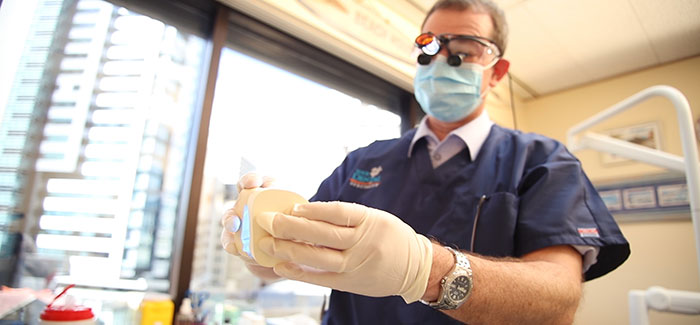 If you would like to know more please give us a call 07 3221 0443 or Contact Us and we will arrange a consultation at your convenience. Dr. Florian Mack looks forward to having the opportunity to speak with you in our Robina or Brisbane City practice.