All-on-4® Implant Retained Dentures
A Reliable Alternative To Conventional Dentures
You may be considering the option of All-on-4® implants. Firstly, implant dentures have been around for many years and are becoming more popular and permanent solution for teeth replacement. All-on-4® can restore the beauty and function of natural teeth and offers patients many more advantages.
Advantages of All-on4® Dental Implants
Fells like and look like your natural teeth
Eliminates the need for bone grafting
Food entrapments zero
Eliminates gum shrinkage
Provides a strong anchor for replacement teeth
Exceptional stable bite allowing you to eat all types of with confidence
How Many Implants Are Required?
The minimal number of implants required is 4. However, that may need to be increased if a patient has soft bone and is a bruxer (bites extremely heavily) and then 6 or 8 implants may be needed to distribute the pressure and alleviate problems occurring in the future.
How Do Implant Retained Dentures Work?
Implant supported removable over-dentures are held in place by dental implants. These implants are surgically implanted into your jawbone with precise placement in the mouth which serve as anchors for a full dental bridge. Having just 4 implants significantly reduces the overall treatment and recovery times.
Who Are Most Suited For Implant Retained Dentures?
All-on-4® is suitable for patients that are lacking all of the teeth or where all of the teeth must be extracted.
What Does A Treatment Plan Consist Of?
Initial Consultation
Scan analysis and clarification
Prosthesis with fixed frame
Dental implant fittings and insertions
Complete denture
Treatment plan
Field Specialist
As with any dental procedure, it is important to gravitate to those with not only qualifications but a specialist in the field with lots of experience. Prosthodontist, Dr. Florian Mack is that person and highly skilled for all dentures, minor oral surgery, TMJ specialist and all cosmetic dentistry.
Implant Retained or Gum Supported Dentures

Bar-Retained Implant Supported Dentures

Fixed Implant Supported Dentures
Dr. Florian Mack is a Denture Specialist & Prosthodontist with branch locations at Robina on the Gold Coast and Brisbane. Please give us a call 07 3221 0443 or Contact Us and we will arrange a consultation at your convenience.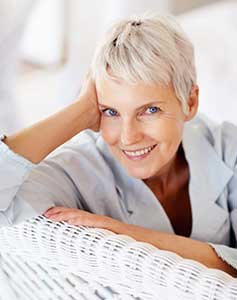 Make An Appointment
If you would like to know more about dentures, relief from TMJ or cosmetic and general dentistry, we would be happy to talk to you. Call us 07 3221 0443 or click the link to make an appointment.