SEQ Dental Specialist Working With Interpreters For Deaf Community
The National Interpreting and Communication Services or the National Auslan Interpreter Booking & Payment Service are for both public and private healthcare patients. Staff at SEQ Dental Specialist assist with booking the necessary interpreting services for patients in need of this assisted service.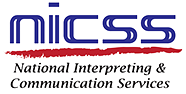 NICSS provides sign language interpreting services to professional and government service providers and people who use sign language to communicate.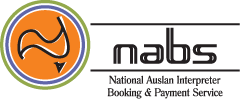 NABS provides interpreters for Deaf, Deafblind and hard of hearing people who use sign language and would like an interpreter for private healthcare appointments.
Bookings
If you are nervous about going to the dentist when you are hearing impaired you can put your mind at ease with the service SEQ Dental Specialist. We will assist with the bookings for all appointments so your communication during your appoint is clear and translated. Please complete the form on this page to make an appointment.